What do those letters and acronyms mean at the end of your real estate agent's name? We're here to answer that question and explain why it might matter to you. Like other professionals, real estate agents have the ability to specialize in certain areas of the business by earning designations. Those acronyms signify that they have achieved a specific designation through extensive training and education. In simple terms, designations enable agents to increase their skills, proficiency, and knowledge in various real estate sectors. They can also provide agents with access to members-only marketing tools and resources which can be an added benefit to their clients.
So why should real estate designations matter to you? Depending on what your specific real estate needs are, certain designations might mean more to you than others. For example, if you are in need of a real estate agent who can help you or your loved ones transition to a senior living facility, you may want to work with a Senior Real Estate Specialist (SRES), because they are trained to understand the unique needs of seniors and their families in this type of situation.  Or, perhaps you're selling your LEED-certified homeand you want an agent who specializes in marketing these types of properties, then you may want to work with a Certified Green Real Estate Professional (CG-REP).
The National Association of REALTORS® offers the largest number of professional designations, which are designed to provide real estate agents with specialized training in a variety of areas. Here is a list of those designations and how they benefit real estate consumers.
Accredited Staging Professional (ASP): By increasing a home's appeal to a higher number of buyers, home staging is commonly considered one of the best ways to sell a property more swiftly and for more money. Agents with an ASP designation understand the art of home staging and use special marketing techniques to increase the market value of a home.
Senior Real Estate Specialist (SRES): If you are considering retiring, downsizing or are trying to help an aging loved one transition to an assisted living facility, a SRES trained REALTOR is qualified to help support clients over the age of fifty with lifestyle transitions and major financial decisions. This includes knowing what to look for if you prefer to age in place, finding the resources to support a move from movers to financial advisors, and more.
NAR Green Designation (GREEN): If you are looking to buy or sell  a LEED Certified home, a GREEN REALTOR will have the expertise to help you. They are trained in sustainable and earth-friendly building trends, energy efficiency, and more.
Accredited Buyers Representative (ABR): If you are a first time homebuyer you may want to find an ABR designated agent. They are specially trained to work with buyers through every step of the home-buyer process from mortgage to closing.
Accredited Land Consultant (ALC): Land experts have expert knowledge and experience in land auctioning, leasing, development, farm management, land investment analysis, and tax deferment. This type of designation is not needed for a general home purchase, but if you are looking at investment, development, or farming properties, an ALC can help.
Certified Commercial Investment Member (CCIM): Purchasing or leasing space for your business is different than finding a home for yourself or investment property. If you need a commercial space, a certified commercial agent can help you locate this type of property and negotiate the intricacies of the contracts.
Certified International Property Specialists (CIPS):  International real estate can differ greatly from domestic transactions. If you are looking to purchase a home abroad, consider working with an agent who has their CIPS and specializes in international real estate. They can provide tools for understanding the international process, access to a global referral network, and additional international resources.
Certified Property Managers (CMP): Managing a rental property can be a complicated, time-consuming process. There are specific laws you have to follow, resident screenings, 24 hour maintenance issues, and more. A CMP is specially trained to manage your residential or commercial property on your behalf.
Certified Real Estate Brokerage Manager (CRB): Managing a real estate business involves much more than overseeing an office with staff, marketing, and other resource needs. CRBs go through certification and extensive training for supervising a real estate brokerage, with essential business development and management requirements.
Certified Residential Specialist (CRS): The prestigious CRS designation is awarded to experienced REALTORS who have completed advanced professional training and demonstrated outstanding professional achievement in residential real estate. This designation signifies one of the highest levels of success a REALTOR can achieve.
Seller Representative Specialist (SRS): Sometimes referred to as a "listing agent", there are agents who specialize in working specifically with sellers. These agents have special training in all areas of the home selling process, providing increased professional standards and marketing expertise.
Certifications:
Military Relocation Professional Certificate (MRP): If you are a military service member or are relocating on behalf of the military, an MRP is specifically trained to address your relocation needs.  They can help you navigate through the financial process because they are aware of the benefits available to service members and can address the unique relocation needs of military clients.
Resort & Second-Home Property Specialist Certification (RSPS): If you have a destination property, consider working with a RSPS certified agent to manage the buying, selling, or management process. They have training specific to managing investment, retirement, resort, and vacation destination properties.
Short Sale & Foreclosure Certification (SFR®): Short sales are different than typical home sales because they deal directly with financial institutions. SRF certified agents are experienced at negotiating these types of transactions and are trained to work with finance, tax and legal professionals on behalf of distressed sellers.
Go here for a complete list of designations: http://www.realtor.org/designations-and-certifications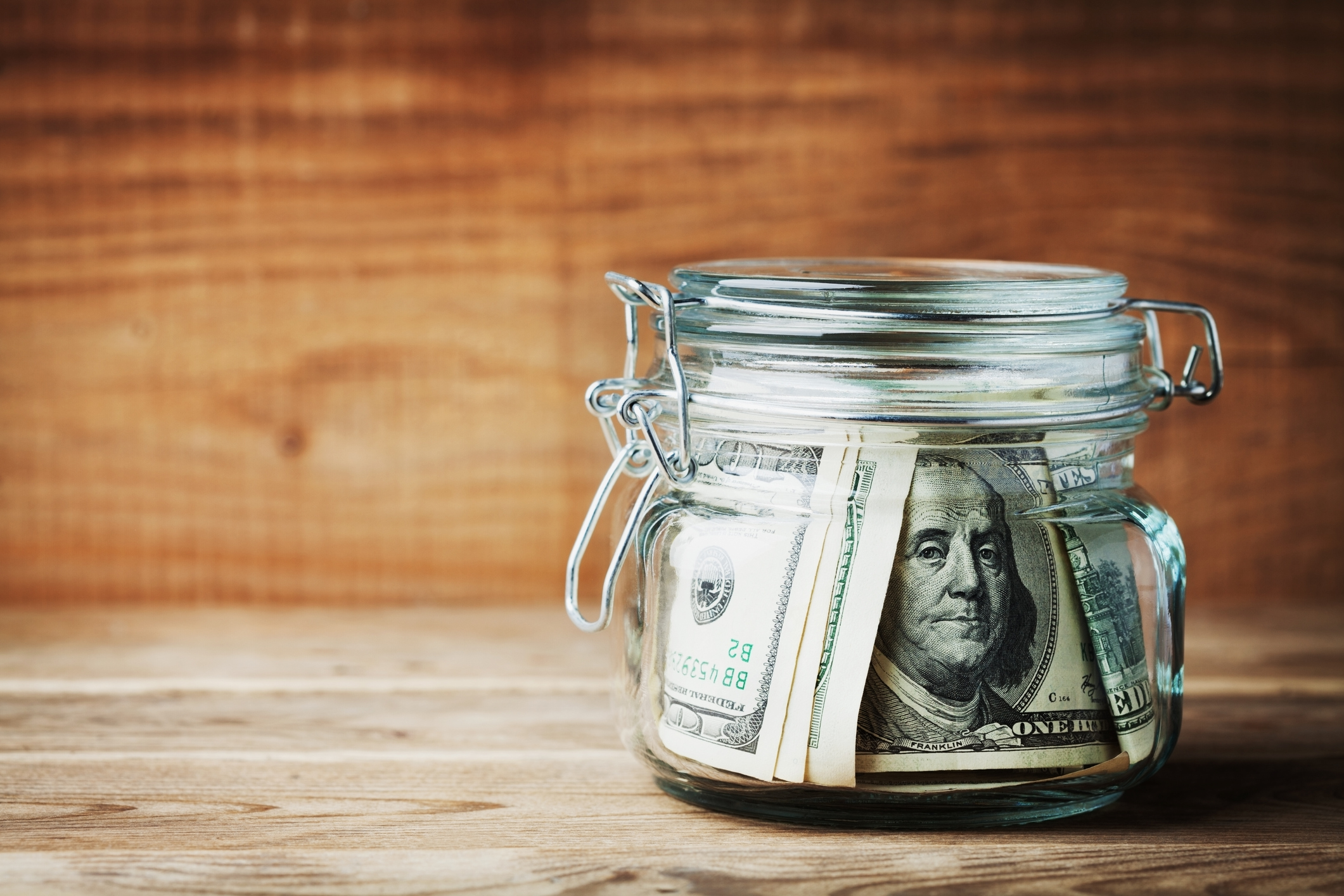 One of the most common questions we hear from clients is "Where do you think interest rates are going?"
Virtually all of the experts we follow put rates above 5% going into next year and some see rates approaching 5.5% by the middle of 2019. What's certain is that there are economic forces at work that are pushing rates higher.
So, how about a little history lesson? How do today's 30- year mortgage rates compare to this same date in history going all the way back to 1990?
• Today = 4.85%
• 2017 = 3.94%
• 2015 = 3.82%
• 2010 = 4.27%
• 2005 = 5.98%
• 2000 = 7.84%
• 1995 = 7.75%
• 1990 = 10.22%
While today's rates feel high only because they are higher than 2017, they are quite a bit lower than at many times in history.
Summer is here, which means vacations are on the mind, but as always the cost can feel prohibitive. As folks take less and less time off work, people shortening their vacations, staying closer to home, or going nowhere at all for "staycations". Another way to save money, while still getting away, is to leverage your own home for a home exchange.
A home exchange—often called "house-swapping"—is a money-smart vacation idea that's been around for a long time. The concept is more popular than ever, with home-sharing plans like AirBnB becoming ubiquitous, but a unique one-to-one swap can be an even more affordable option.
Why a home exchange? Since accommodations are usually the priciest part of a vacation, a home exchange saves money, allowing travelers to take longer vacations and perhaps splurge a bit on dining, tours, or shopping. Larger families appreciate how homes meet their needs for space, meals, and a good night's sleep. And, home-swappers often say they enjoy "living like the locals," especially when traveling internationally.
How it works. The basic idea of a home exchange is that two families agree to live in each other's home (usually at the same time) at no cost—it's considered an even trade. Exchangers find one another via home exchange website that provides detailed listings of available homes. Exchanges take place within the United States or internationally, and the length of stay is whatever the parties agree upon. Exchangers typically do not meet in person but get acquainted via phone calls and emails before the exchange happens. Details, including pets, the use of a car, and cleaning are all agreed upon ahead of time, usually in a written contract provided by the website.
What makes a house desirable? You might be surprised! As a general rule, home exchangers are looking for location, location, location. They want to explore attractions in your area, attend an event, or visit family. A beachfront house in California is highly desirable, as is a condo in an exciting city—and even a home in the suburbs will appeal to the right travelers. Because swappers are primarily looking for a convenient jumping-off point for their adventures, your home's age, floor plan, and furnishings don't matter too much, as long as it's clean, comfortable, and accommodating.
Vacation homes are ideal. Whether it's a rustic cottage on a secluded fishing lake or a condo at a popular ski area, a second home is ideal for exchanges. Logistically, you don't have to vacate your primary residence, and you have more flexibility as to when the swap can happen.  For this reason, many retirees—who often own second homes and enjoy freer schedules—find home exchanges especially appealing.
First steps. If you're intrigued, start by exploring a few websites; you can view a lot of information for free. Home exchange websites typically charge an annual membership fee of $50 to $100 to list your home. If you decide to join a service, you'll provide several photos and a detailed description of your home. You'll also post your desired destination(s) and travel dates, and you'll be able to peruse the homes that meet your criteria. It's common to trade information with several homeowners before finding just the right match, and the process may take several months.
Focus on the basics. Once you've agreed to an exchange and are preparing your home for guests, think about what makes a hotel room enjoyable. A clean, clutter-free home is universally appealing, and comfortable mattresses and attractive bedding are a must. Your kitchen should be well organized, and internet access is a big plus. Your guests know they're staying in someone's home, so don't worry about scuffed baseboards and well-worn furniture. Likewise, don't expect five-star accommodations when you step into your host's home.
Is a home exchange right for you? If the very thought of others living in your home and sleeping in your bed—or you in theirs—makes your palms go clammy, an exchange is probably not for you. But many travelers are hooked!